Company
Professional System Partner with 35 Years of Experience in Production Industry
COSMINO AG
Consulting | Software | Services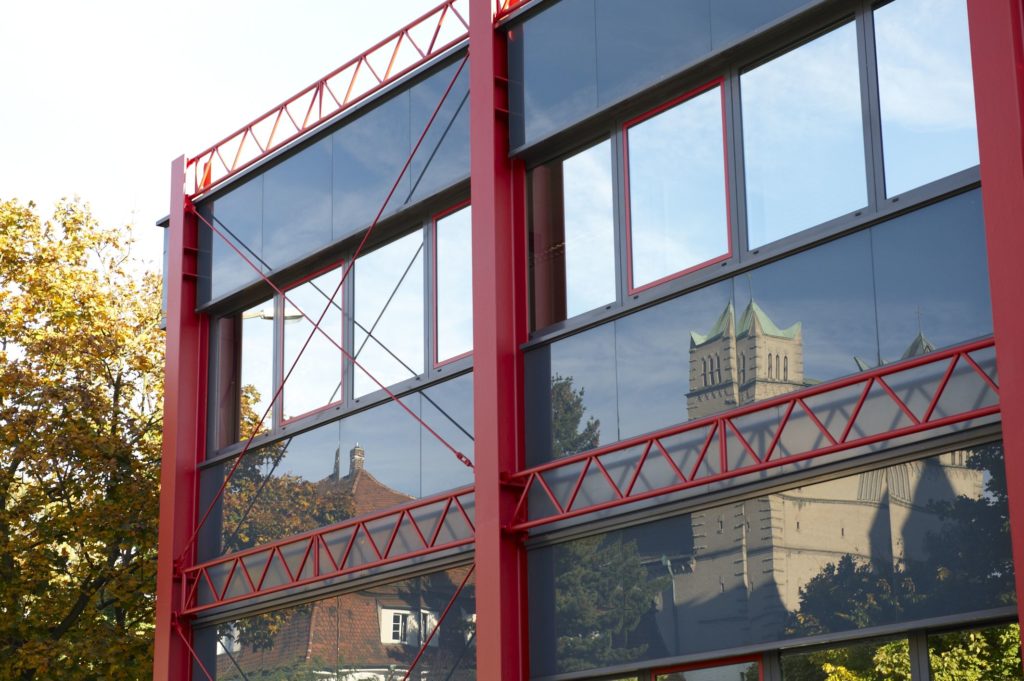 Let COSMINO be your experienced software Partner, with passion for your Topic!
COSMINO AG was founded in 1988 and has been 100% owner-managed and self-financed since then. Our customers, mostly headquartered in German-speaking countries, have also implemented the systems developed by us in their production sites worldwide.
We know what is important for the successful development and rollout of software solutions for industrial manufacturing and accompany you step by step through the project.
Since 1988, we have ensured more effective and transparent processes, intelligent improvements, successful error prevention and optimal capacity utilization through digitization projects.
Long-term and fair cooperation as well as mutual trust in solving problems are our top priority – thus we have been supporting some manufacturing companies for 35 years.
Our customers highly value our internal Customer Service department, which provides knowledgeable support for all problems and has in-depth knowledge of the customers' often individually customized systems. Each customer has a direct contact person, who has been involved in the introduction of the system as a rule and is quite familiar with the system and the customer.
I founded the company in 1988 with my father. I still maintain contact with many of our customers, many of whom were customers from the beginning. Maintaining good connects with our customers is important for us, because that is the basis for the development of new ideas for the software. And, satisfied customers are always the best references. This is how it has been for 35 years and it will remain this way in the future.
Frank Egersdörfer, CEO COSMINO AG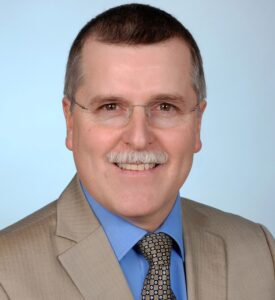 A Couple of Snapshots of Our History…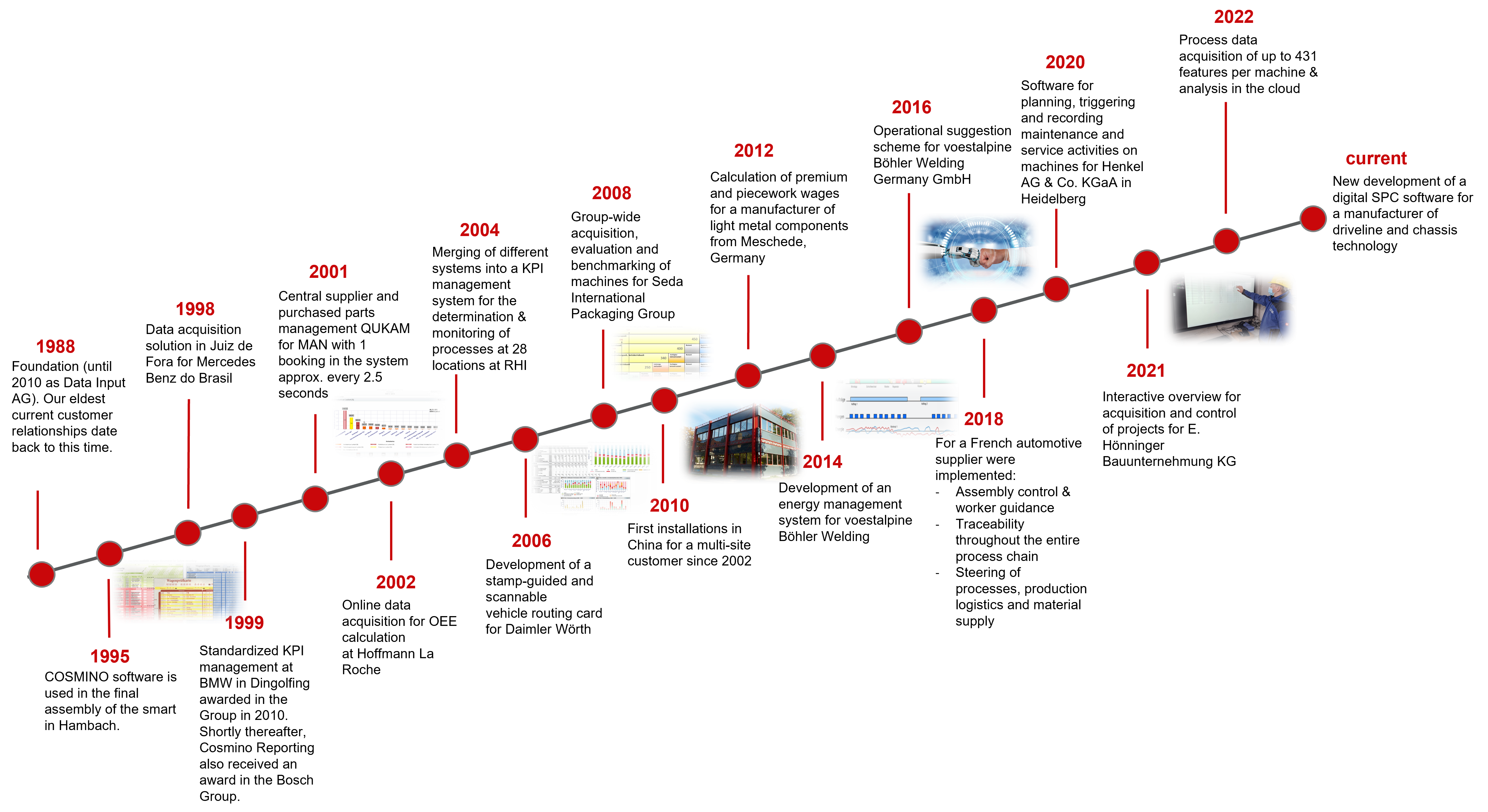 Creating great things together!
In order to develop successful solutions, it is important for us to constantly expand our knowledge. Therefore, not only our customers, but also our partnerships are in the focus of COSMINO. Together with them, it is our goal to offer our customers the best possible help and support in case of problems.
Our memberships and partnerships include:
With its work, the MES D.A.CH Association makes an essential contribution to a competitive industry. On the one hand, their tasks include promoting the exchange of information with all interested parties, encouraging the commitment of members, and promoting national and international standardization efforts. On the other hand, they are responsible for providing information on the technical progress.
Automation Valley Nordbayern
AVN is an initiative of northern Bavarian companies and institutions from the field of automation and production technology. The region benefits from the interaction of the global players and the network of the many small and large companies that, together with the excellent research institutions under the umbrella of the AVN, launch forward-looking projects to strengthen Germany's competitiveness.
OPC is the world's most widely used interoperability standard for secure, reliable, and platform-independent information exchange with over 450 OPC Foundation members and thousands of OPC-compliant products.
OPC technologies were created to easily and securely exchange information between different platforms from multiple vendors and to enable seamless integration of these platforms.
Fraunhofer-Institut für Gießerei-, Composite- und Verarbeitungstechnik
At Fraunhofer IGCV, the focus of application-oriented research is on engineering, production and multimaterial solutions. As a pioneer and provider of cross-disciplinary solutions in the fields of casting, composite and processing technology, Fraunhofer IGCV helps to secure long-term competitiveness in Germany and Europe. 
They enable end-to-end innovations in materials engineering and component design as well as in production engineering. COSMINO AG regularly collaborates with Fraunhofer IGCV on interesting research projects, such as Automatic Value Stream Analysis (AutoWSA) and optimization of the production process based on a Knowledge Graph in combination with anomaly detection (KnowGrADe).