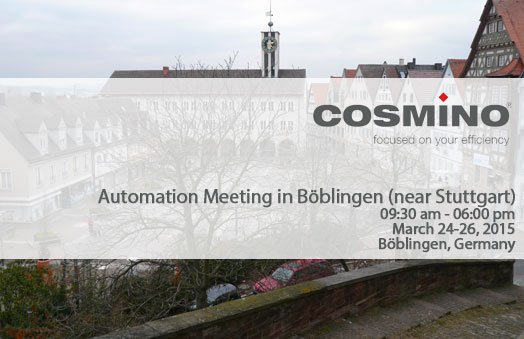 The MES in Practice workshop and three-day technical exhibition, this time with COSMINO AG.
The convergences of IT and automation will be the focus this time at the automation meeting in Böblingen. Guests at Böblingen will be offered multiple opportunities to gather information about the use of Manufacturing Execution Systems (MESs) from COSMINO AG. Cosmino guarantees a method of complete data acquisition for every level of automation to obtain transparency in the form of important key figures and analyses from the entire manufacturing field. By covering the complete Plan-Do-Check-Act (PDCA) cycle, Cosmino MES Plus provides support for significantly increasing performance in manufacturing.
Talk with us in advance about which day you would like to visit us at the automation meeting. COSMINO AG customer consultants will be present over the entire three-day of the conference with MES demo software and introduce this to you in detail.
In addition, Mr. Frank Egersdörfer, CEO of COSMINO AG, will show the opportunities and benefits being offered today to companies through the use MES especially for the continuous improvement process in the Manufacturing Execution Systems (MESs) in Practice workshop. Practical examples are guaranteed. The workshop will be organized by MES D.A.CH Verband e.V.

In addition to data acquisition and reports, the Cosmino software provides support to the KVP systems with management of measures according to PDCA.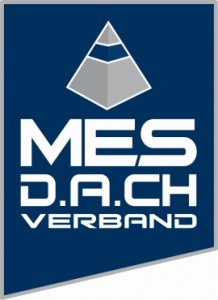 Event location: Böblingen Kongresshalle, Ida-Ehre-Platz, 71032 Böblingen, Germany.
Time: March 24 – 26 2015, 9:30 AM – 6:00 PM
Program: Technical exhibition and various workshop requiring registration in advance. The Manufacturing Execution Systems (MES) in Practice workshop will take place on Tuesday, March 24.
The MES in Practice workshop: Please use the following the link to the web page to register for the automation meeting: