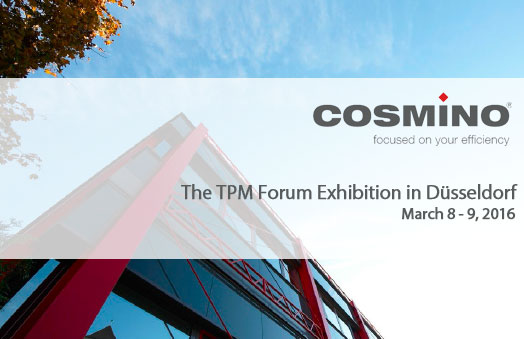 Programs for continuous improvement, such as TPM, Kaizen or Lean, are an integral part for every production system that most factories are using. With increasing frequency, improvement processes are based on the assessments and analyses from MDA and MES systems. One could say that when things belong together they will grow together.
For COSMINO AG, the associated technical exhibition is an important event. Interested parties will have the opportunity to learn more about the software and about the use of computer-assisted improvement processes.
By using Cosmino, measures can be controlled and monitored centrally. Audits and checklists can be integrated into the process electronically. Cosmino also includes a software module, which can automatically prepare and distribute data necessary for recurring meetings.
The use of Cosmino has contributed in an exceptional manner to the successful integration of CIP and MES. For many users, the software has become an essential tool for their improvement processes. One company confirmed their successful long-term use of the Cosmino software by presenting a lecture at one of the more recent TPM Forum exhibitions.
We will be happy to see you at our booth at the exhibition.
Dates: March 8th to 9th 2016
Site: Düsseldorf
Information and registration: https://www.tpmforum.de/
Note: As the organizer of the event, our customers will receive a discount of 100.00 EUR off from the participation fee. Contact us about this, if you are interested.