By Bettina Schmidt In
The new Cosmino Version 8.10 allows operators logged on to the machine dialog to change activities directly without having to log off and log on first.
Activities are distinguished between those that are charged to the current order (e.g. production) and those that are not charged at runtime (e.g. maintenance, smoking break).
To change from one activity to another, operators needed to log off from the old activity first and then to log on to the new activity. From now on a manual click is saved here, because the operator can change the activity directly.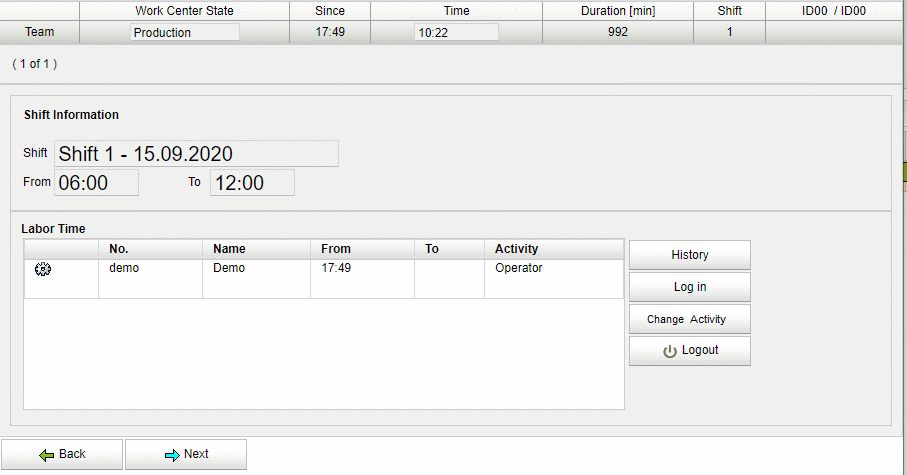 Fig.: Without having to log off before, an operator can now directly change the activity