By Jatrina Chua In
A top-class panel of experts consisting of 30 professors and journalists can't be wrong; they've confirmed Cosmino's Measures App as the practical solution for use in the manufacturing industry.
The Measures App provides support for the Continuous Improvement Process (CIP) and management of the shop floor by allowing suggestions for improvements and measure to be added to a workflow via smart phone and tablet even without a current connection to the company network.
The ability to document defects and process gaps immediately in detail and assigning them to an improvement workflow is precisely the component that is frequently missing on the shop floor. The Measures App makes documentation on site possible. As soon as a connection with the network has been established, the tasks can be transferred to the manager responsible for the improvement process.
A speech recognition feature supports the creation of measures when entering text, as well as automatic identification of the workstation using a QR code. In addition, utilizing the Measures App on any mobile device allows recording of pictures and video clips. These media files can be attached to the improvement idea or measure. Such precise documentation of defects and process gaps eliminates misunderstandings and allow for an easy before-and-after comparison upon completion.
The Huber Publishing House for New Media (Huber Verlag für Neue Medien GmbH) awards the INDUSTRY AWARD PRIZE to companies with the highest economic, business, technological and ecological benefits. COSMINO AG is very proud that they have earned the award with the qualification of BEST OF 2015.
More about the Industry Prize at www.industriepreis.de
To learn more about the Measures App, please contact us.
Link Contact Us: https://www.cosmino.de/en/company/contact/
Illustrations: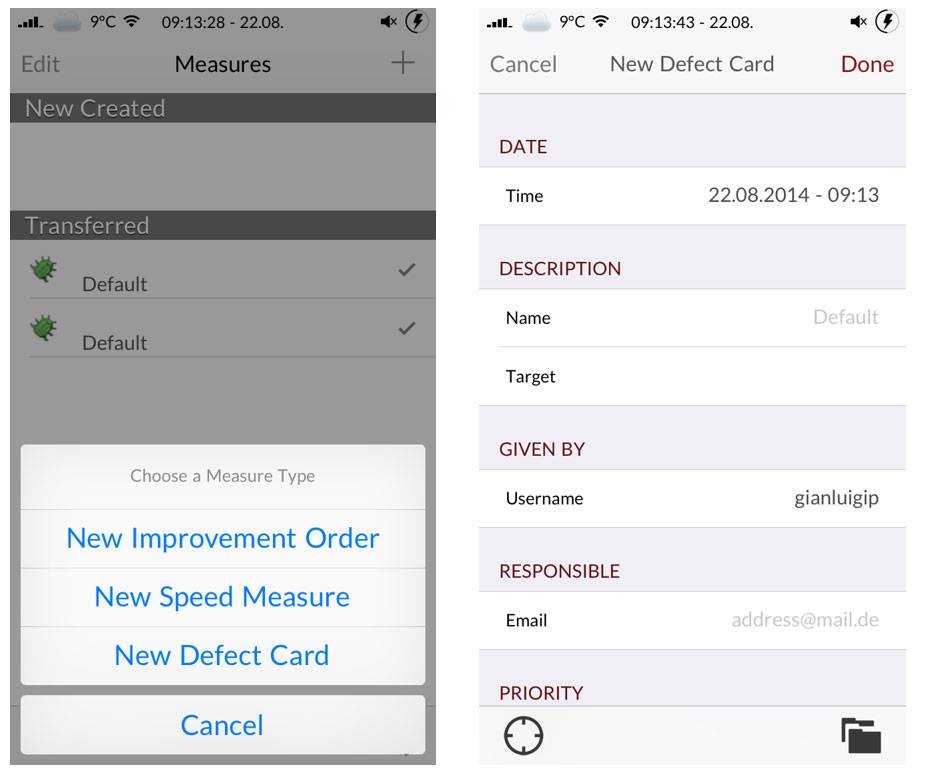 Use a mobile device and the Cosmino MeasureApp to easily create improvement measures.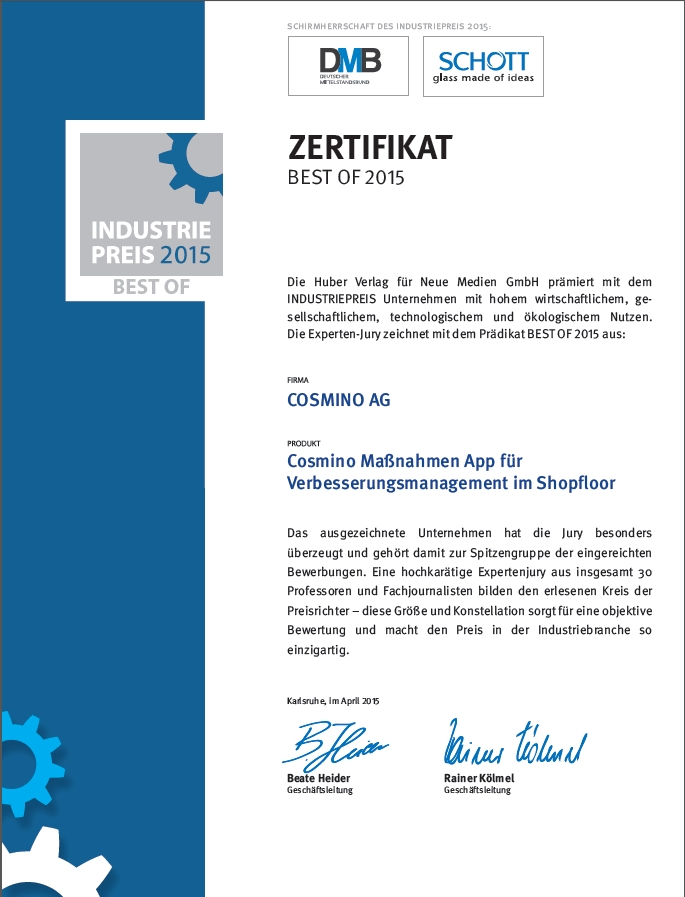 The app won the BEST OF 2015 certificate for the Industry Prize 2015.