By Jatrina Chua In
Since July 1 2014, Mr. Werner Pospiech (52) has been helping the expansion of Cosmino AG's business in the Manufacturing Execution System (MES) area for the region Germany, Austria and Switzerland.
Mr. Pospiech has more than 25 years of extensive experience in sales and management. He began his career in the field of automation technology for the automotive, manufacturing and nutrition industries. He was recently employed in working with SAP systems. Today, perfect integration between the ERP system, such as SAP, and the MES system is a decisive factor for customers when choosing a solution. As Head of Sales for Germany, Austria & Switzerland, Mr. Pospiech's focus is on continuing the expansion of the MES business in the context of the increasing significance of Industry 4.0.
Cosmino MES Plus is a modular software system for increasing the efficiency of production. The amount of data in production is continuously increasing as the level of automation increases. For this reason, the importance of providing targeted information is increasing in importance. Cosmino MES Plus makes people the focus of the flow of information and will support their activities with timely, relevant and meaningful information. These activities also include integration of the continuous improvement process into the daily routine work, because merging real-time information from the manufacturing processes with the operators' knowledge can only be achieved by using systems like Cosmino MES Plus.
Mr. Pospiech will be happy to provide additional information to interested parties. His contact details are listed below.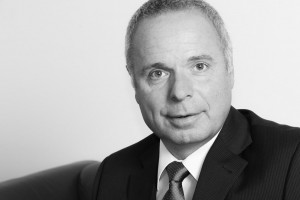 Mr. Pospiech will be happy to provide additional information to interested parties. His contact details are listed below: Werner Pospiech Head of Sales for Germany, Austria & Switzerland Phone: +49 (0) 911 46 26 76 32 E-Mail: 
werner.pospiech@cosmino.de