By Jatrina Chua In
Read now:
News from the conference room: CIP continues to require the involvement of employees.
News from the weather channel: Do you know the temperature of your equipment?
News from our development department: The Cosmino WorkerPoint has a new feature that finds its way into your factory for free via your nex update!
News from the movie studio: short clips about the Cosmino software
Confirmed by the attendees of the 15th Production Systems:
In 2014, Continuous Improvement requires the involvement of your employees more than ever
Recently, the 15th Production Systems was held in Stuttgart. The numerous interested visitors agreed with the COSMINO software consultants: CIP still requires the active participation of the employees!
Precise knowledge of process stability in production is the nuts and bolts of a functioning improvement initiative. But ideas and successes are not simply created by storing massive amounts of data from machines. They require the active involvement of employees in the improvement program. This principle continuous to stay firmly in place as the so called fourth industrial revolution (Industry 4.0) is changing the way of the manufacturing industry. Because now more than ever, the knowledge and motivation of each individual worker will be the backbone of success as the level of industrial automation further increases.
Ask yourself: Do you really need an information from the SPC such as "buffer jam" for the improvement process? Or would you rather want to know that the reason behind that error was caused by the absence of the person who clears the product carrier? What share of downtimes is due to waiting time for material, spare parts or maintenance?
Conclusion: If you know the true cause of a problem, finding the solution is much easier.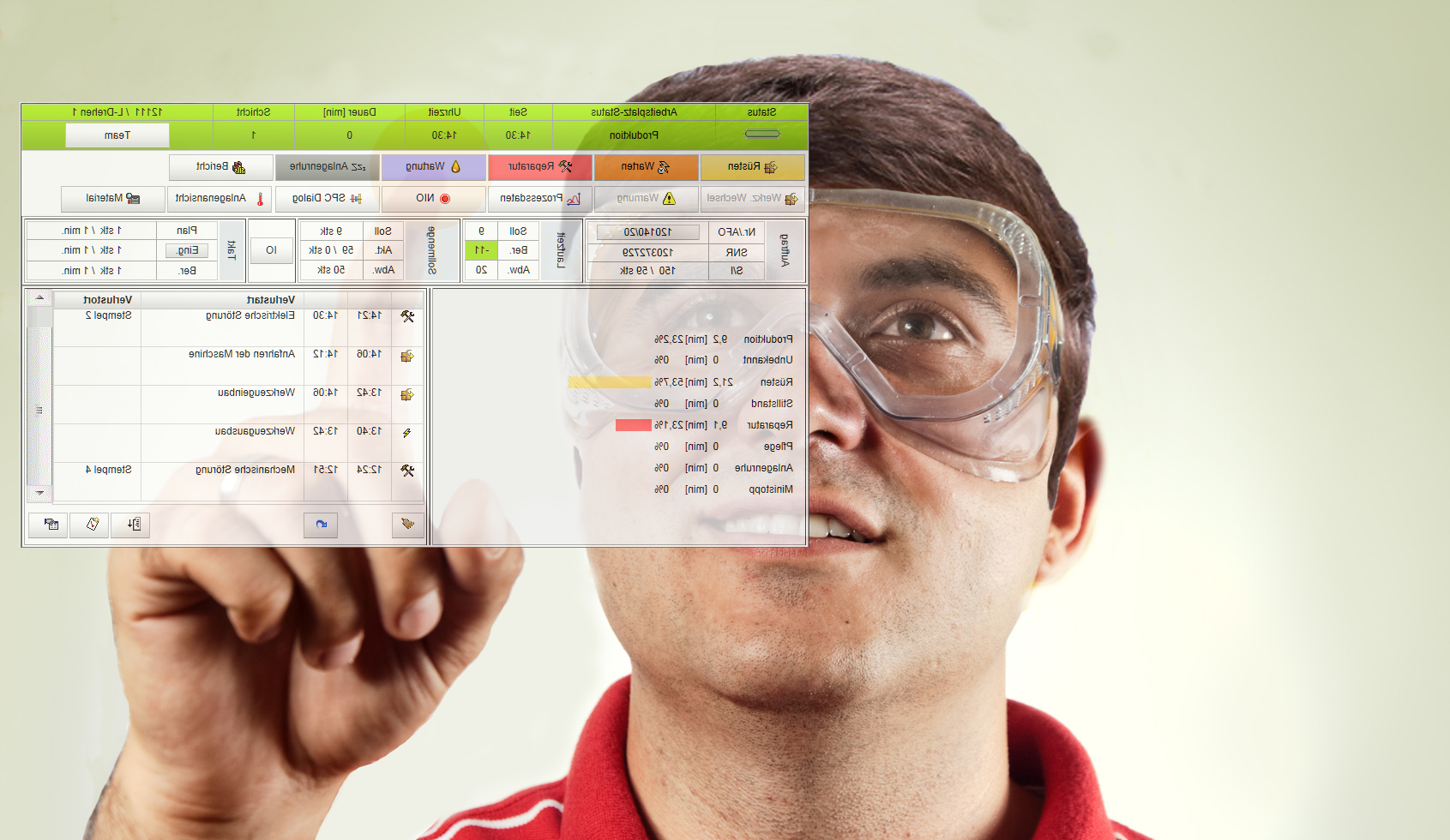 Do you know whether or not the temperature of your machines is excessive and therefore may be threatening the quality of your products?
If you can't answer this question easily then why not monitor process parameters of your machines such as temperature, pressure, energy consumption, and speed– with an inspection plan and COSMINO's ConditionMonitor.
Monitors process parameters against limits and order-specific targets
Signals limit violations in various ways and calls for a response
Visualizes trends in real time
Stores all values for future analysis and verification
Displays historic values of similar production orders
Exports values to external tools for further analysis, such as to qs-STAT and Minitab.
The process parameters of your equipment can be detected easily and inexpensively via attaching external sensors when such signals are not automatically transmitted via the machine's SPC.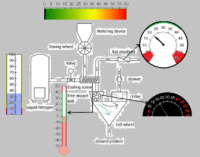 Visualization of multiple process parameters of a machine at the workplace
processparameter
Screenshot of the monitored process parameters to order
Or go ahead and subscribe to our 30-minute webinar of ConditionMonitor on September 29 at 2pm CET:
Subscribe or check the Dates:
With the support for Windows XP coming to an end: Update now! Benefit from the many new features that you get for free when you update to the latest version of Cosmino.
Cosmino WorkerPoint's Multiple Machine Operation now has a new feature that our customers can get from the next software update.
With the help of the Multiple Machine Operation, an operator can monitor up to 24 machines from a single touch panel. If several of these machines are affected by the same malfunction, the cause can now be assigned across various selected machines vs. having to assign the cause individually to each machine. This reduces manual data entry effort considerably, therefore making life easier for your machine operators.
Besides from the Cosmino WorkerPoint all Cosmino software modules are constantly being developed and improved. Please reach out to our consultants and service personnel how you can benefit from an update and what has changed since your last version. We are happy to demonstrate any new developments to you in person as well.
Request for a schedule:  
+49 (0) 911 462676 0
oder: info@cosmino.de
Watch how easy it is to achieve more efficiency on Cosmino's YouTube channel.
The Cosmino software is extensive and has many features. Therefore, we have created a COSMINO YouTube channel so you have easy access to brief introductions to some of the key features and applications of the Cosmino MES software.