By Matthias Kohlbrand In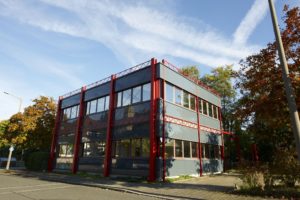 Industry 4.0 is being shaped in Nuremberg. COSMINO AG has been developing software solutions for production facilities around the world here for 30 years. This success story started on November 1st 1988, in the basement of the residential building of the company founders Hans and Frank Egersdörfer. When clients started coming to visit more and more often, they soon relocated to the first office spaces of their own in the Südstadt district of Nuremberg. COSMINO AG has had its own building in Nuremberg-Mögeldorf since 2010.
The Early Days as DATA INPUT GmbH
At the beginning of the 80s, Egersdörfer father and son developed a system that digitalizes handwritten records in production so that data can be analyzed automatically. This allowed for markedly improved recording and real-time analysis of quality data in the factory. Soon after that, the excellent developer Jürgen Buohler joined the team.
This revolutionary idea also benefited from the fact that, in the early 90s, a real SPC hype (Statistical Process Control) began and especially automotive supplier companies were urged to use control charts by their clients. 30 years ago, handwritten recording already started becoming less accepted, since computers were already used for data recording in some production facilities. But, in terms of costs and the implementation effort of extensive systems, handwritten data recording was way ahead of so-called CAQ systems.
On the basis of this pragmatic method of data recording, COSMINO AG, which operated under the name DATA INPUT until 2010, developed into a recognized system partner for clients such as BMW AG, Daimler AG, ZF Friedrichshafen AG, Robert Bosch GmbH, Siemens AG and others. Over the years, other innovative software solutions were successful: The key figures management system completed in 1999 received multiple awards in various companies. With the gradual transition of data recording from paper to the computer screen, a clear display and easy usability of the dialogs ensured that the factory staff could work with the new technology efficiently and in a user-friendly manner.
COSMINO AG gained experience in numerous projects with well-known companies. Alongside quality assurance, the optimization of processes in production based on the key figure OEE (Overall Equipment Effectiveness) soon became another area of focus.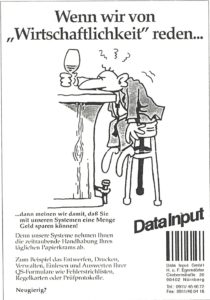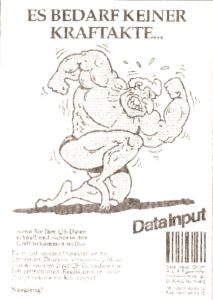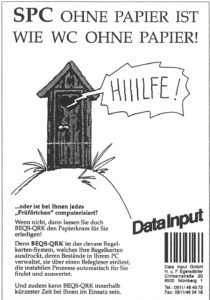 COSMINO AG's funny adverts were eye-catching even in the 90s. Comic pictures were often cut out of trade journals and hung up in production. The advertising with the WC cabin even brought a few phone calls to the company - with mixed feedback.
COSMINO AG Today
Today, Cosmino Software brings efficiency and transparency in production through an optimization of the entire manufacturing process of industrial goods. In factories, something is always moving. With each operation, machines, tools and also employees supply a large number of digital data which are analyzed by the software. Materials, items and orders move and change. Much of this information today is relevant for product liability reasons, and is required for figures and analyses in management. COSMINO AG is focusing the development of its software on the increasing demands of production companies: The Cosmino Software controls production on the basis of all the incoming data. Like with a navigation device, a product is controlled by the manufacturing process - starting with the production from raw materials, many processing steps (work sequences) down to the finished item. Since there are many variants of each product today, the software guarantees that the required variant is produced and that no incorrect processing is carried out. Quality is just as important: Errors are detected and corrected in time so that no defective products are made.

"But our most important patent is our team", says the CEO and founder Frank Egersdörfer, "because today's standard of software development could be overtaken as soon as tomorrow. Thanks to our process understanding and longstanding experience, we have built lasting customer relationships. Some will soon have been with us for 30 years."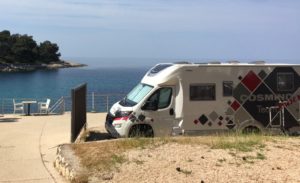 As an employer, Frank Egersdörfer places great emphasis on his team's motivation by promoting independent work in an attractive working environment. Our barbecue station and table football are used very often, and even employees' families look forward to the annual summer party. Alongside further training opportunities and occasional team-building events, a caravan, a sailing boat and a Lotus sports car are available to the COSMINO team as part of the software company's vehicle fleet.