By Jatrina Chua In
[vc_row][vc_column width="2/3"][vc_column_text]
...and presents you a webinar you shouldn't miss!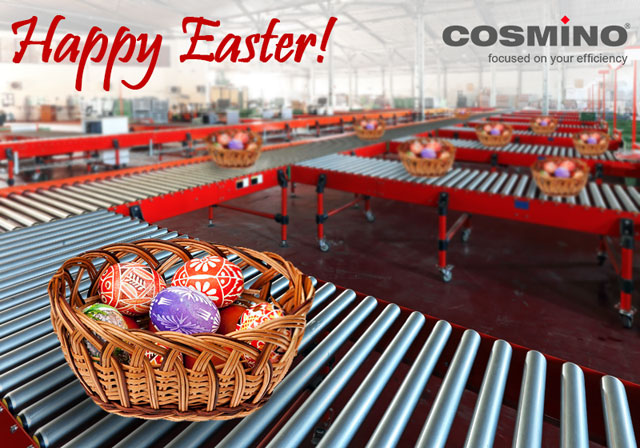 The COSMINO Team wants to take this opportunity to wish you all a Happy Easter!
[/vc_column_text][vc_column_text]
Transparent Manufacturing for Medium-sized Companies
Development cycles are getting shorter and many industrial companies in Germany and around the globe have been presented with the challenge of meeting the increasing market expectations. Transparency in the form of key performance indicators will become the decisive factor and continuous improvement will become a necessity to exist on the market.
10:00 AM: Reporting Systems and Improvement Management (in German)
I) The most important key performance indicators for production companies II) Key performance indicators and analyses from the manufacturing area
10:30 AM: Managing improvement processes efficiently based on key performance indicators (in German)
11:00 AM: Acquisition of operational data, machine data and traceability (in German)
Three quick web sessions of 30 min each covering the advantages of acquiring operation data and the use of reporting systems for the continuous improvement and shop floor management.[/vc_column_text][vc_button title="Agenda & Details" target="_self" color="wpb_button" icon="none" size="wpb_regularsize" href="https://www.cosmino.de/en/events/april-13-2015-top-webinar-easter-manufacturing-transparency-medium-sized-companies/" el_class="custom_btn2 btn_space"][vc_column_text]COSMINO AG helps companies reach the full potential in manufacturing. The software solutions Cosmino® Express and Cosmino® MES Plus offer methods to support and drive forward the improvement process within the company. Would you like more information? Organizer: COSMINO AG Street: Breitengraserstr. 8 Zip Code: 90482 City: Nuremberg, Germany Telephone: +49 (0)911/462676-0 E-mail: info@cosmino.de Website: www.cosmino.de[/vc_column_text][/vc_column][vc_column width="1/3"][vc_widget_sidebar sidebar_id="sidebar-16" el_class="newsletter-sidebar"][/vc_column][/vc_row]